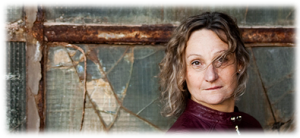 Composer Tonsättare
NEWS! Jorun orm i öga. Helaftonsopera på Vadstena Slott sommaren 2013.
Premiär den 19  juli kl 19.00. Kerstin Ekman libretto. Marie Samuelsson musik. Helena Röhr regi.
för mer info och biljetter.  Biljettsläpp 1 april.
Listen to a concert recording of the new piece "Somebody is learning how to fly", Stefan Harg clarinet solo
and other excerpts of Marie Samuelssons music on SoundCloud.
 Video about the piece Fantasia in a circle/Video om stycket Fantasia i cirkel Publisher Gehrmans förlag.